The current weather map:
The current blend of all the global weather models as to how much rain could fall in the next 8 days: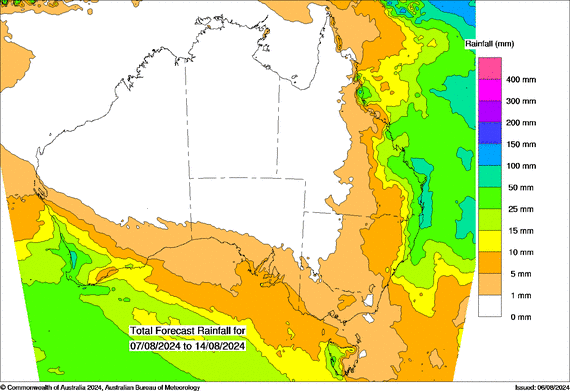 See the model output for any location, hour by hour, from the Jane's Weather Consensus by clicking on the Forecast page.
Here is the day by day guidance. An average of all the weather models. Updated twice daily around 7am/7pm AEST:
Day One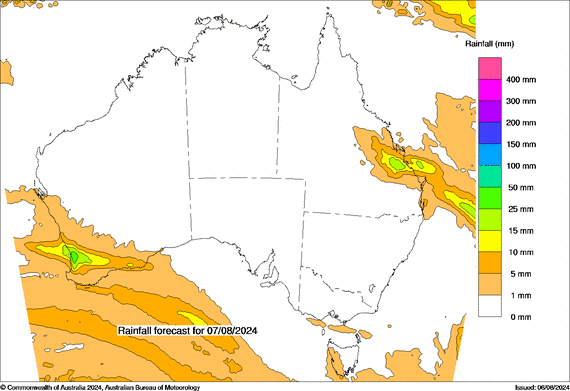 Day Two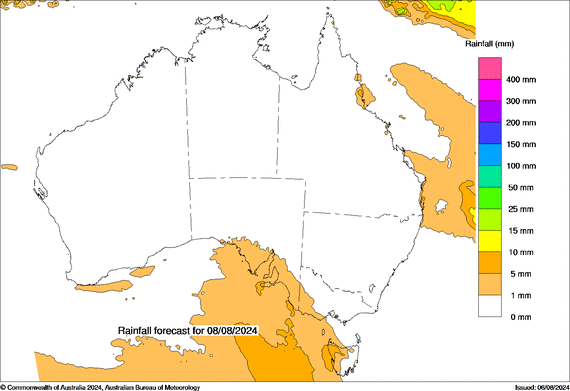 Day Three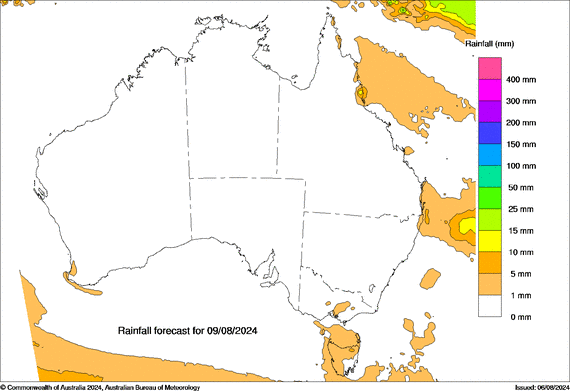 Day Four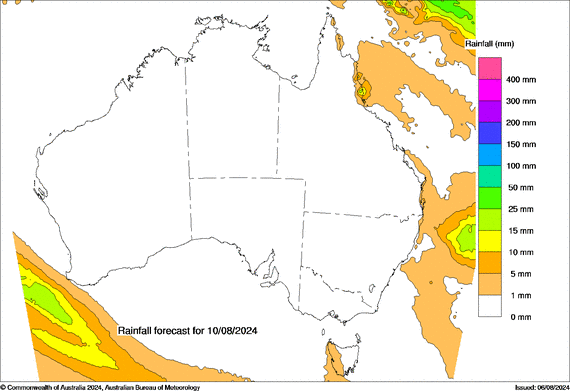 Day Five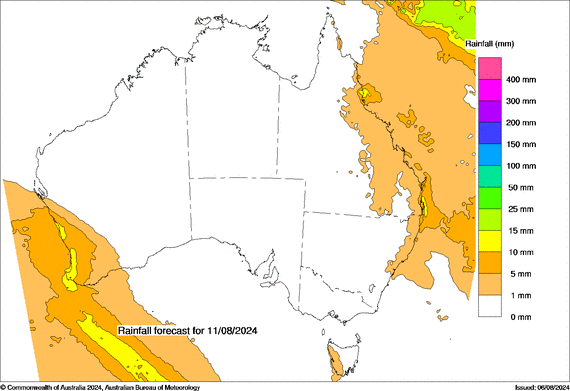 Days Five to Eight Total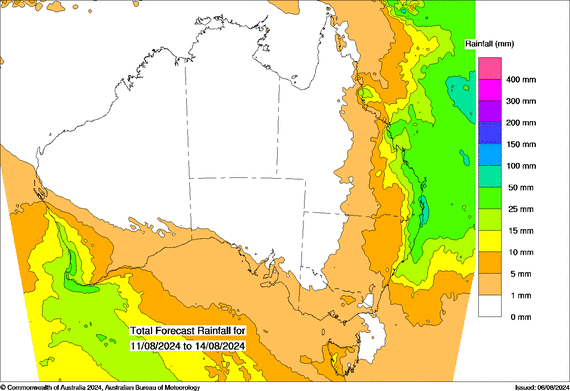 Notes on the rainfall outlook:
A lot of this activity can be as showers and thunderstorms. By nature they are hit and miss.. ie the potential for rain is there, but it is not guaranteed in your exact spot. The next town/suburb could have a heavy downpour with a storm right overhead, while you miss out or just get the edge of that storm. Or.. you could have the heavy downpour, potentially even heavier than this image indicates. The rain forecast shows the area they are possible, and how much they could bring, not every spot that will get the showers/storms.
But... it also shows us the potential for large scale rain systems. These are different.. they are widespread (not hit and miss). The totals may not be as impressive as the intense rain in showers and storms, but more of the area gets a drink.